The goal of every company regardless of size or industry is to make an impact. There's nothing more satisfying than leaving your mark in a profession that you're so passionate about.
At Devmont Digital our goal is to help those companies etch their notch in history through the use of cutting-edge technology.
Much of our work goes behind the scenes but there are rare occasions when we can even step onto the stage and taste the spotlight. This is one of those occasions because Clutch has just recognized our team as the Top Development Company in Pakistan for the year 2021.
For those unfamiliar with their work, Clutch is a review and rating platform that primarily caters to the B2B industry. They use the reviews published on their site to determine the best businesses in every industry. They're able to maintain the credibility of those reviews by using a unique verification process that tests each one of its sources for legitimacy.
The fact that Clutch's 2021 research says that we're the best development company in the country is because of our high-quality reviews.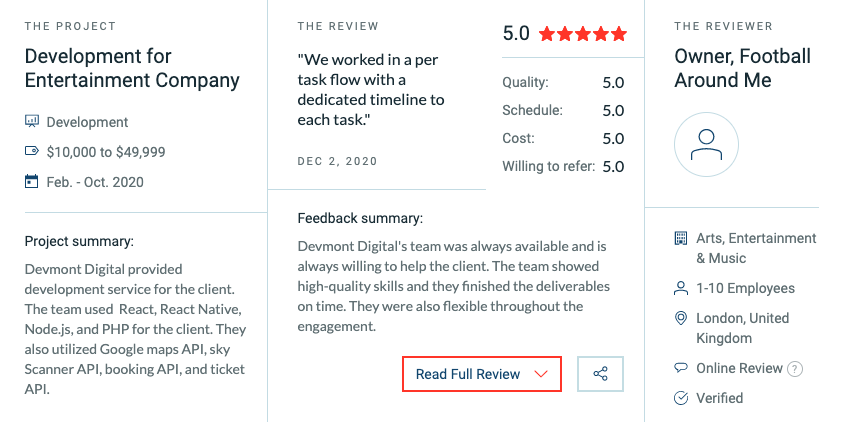 Our clients have given us a big boost because of this award as it's a great way to organically spread the word about the quality of our services. It's for this reason that we want to take this opportunity to thank all of our clients. If it wasn't for them taking the time to write about their experiences with us, we wouldn't be where we are today.
If you want to leave your mark in your industry there's no other team to turn to. Talk to us today and we'll begin brainstorming on how to help you as soon as possible.